UPEC 2022 will be held at Istanbul Technical University, Department of Electrical Engineering. The registration process will start during the welcome cocktail held at Kadir Has University on 30th of August. On 31st of August, 1st of September the registration can be done at Istanbul Technical University, Electrical and Electronics Engineering Building. You can find the conference program on the official website at: https://upec2022.khas.edu.tr/ , prior to the start of the conference. On behalf of the organizing committee, we are happy to welcome you as our guests. If you need any further information regarding the stay in Istanbul, please do not hesitate to contact us.
How to get to the venue:
The easiest and fastest way is to take a taxi. However, the public transportation system is performing quite well in Istanbul. Therefore, you can use Google Map to find out the direction and the information of necessary public transportation vehicles by clicking on the following links:
For the Istanbul Technical University:
İTÜ Ayazağa Kampüsü
https://goo.gl/maps/sdHcEvyzm2gY2mPz9
For the Kadir Has University:
Kadir Has University
https://goo.gl/maps/RYQjVpHCx5R3gNK87
From Taksim Square to ITU Ayazaga Campus:
First, you need to go to Taksim Metro Station. You will need to take M2-Hacıosman. You will need to use metro for a total number of 7 stops and get off at ITU-Ayazağa Station. If you follow İTÜ Ayazağa exit, İTÜ-Ayazağa Campus will be at your right.
From İstanbul Airport to ITU Ayazaga Campus
In order to come from Istanbul airport, the easiest way is to use the Havaist-15 bus for 1 stop and get off at the 4.Levent stop, then transfer to the M2 metro line and get off at the İTÜ Ayazağa stop after 2 stops.
From Sabiha Gökçen Airport to ITU Ayazaga Campus
In order to come to İTÜ campus from Sabiha Gökçen Airport, you can take havabus buses to Taksim. From Taksim Square you can use the M2 metro line.
From Taksim Square to Kadir Has University
You can use the metro line M2 to Haliç Station, after you get off you will walk 10-15 minutes to the Kadir Has University Campus. Alternatively, you can take any of the buses with line numbers 32T, 46T, 72T, 79T, 89T, 89C from Taksim Tünel bus station. After about 6 stops, you should get off at the Unkapanı stop. Then you have to walk for 8 minutes.
From İstanbul Airport to Kadir Has University
You can take HAVAIST-12. After 4 stations you will get off at Aksaray/Beyazıt and take one of the following busses (336-32T-79T-97GE-78-76E-146B-89T) until Unkapanı. From there you can walk to Kadir Has University for 8 minutes.
From Sabiha Gökçen Airport to Kadir Has University
In order to come to Kadir Has University campus from Sabiha Gökçen Airport, you can take havabus buses to Taksim. From Taksim Square you can use the M2 metro line.
Weather in Istanbul:
In Istanbul, the summers are warm, humid and clear and the winters are long, cold, windy, and partly cloudy. The warm season lasts for 3.1 months, from June 10 to September 14, with an average daily high temperature above 77°F. The hottest month of the year in Istanbul is August, with an average high of 83°F and low of 70°F.
For more information about the weather conditions, you can use the following link:
https://weather.com/weather/tenday/l/Bakırköy+Istanbul+Turkey?canonicalCityId=6007a589c1091b5b324eb30b8660ec8c6d56d9fd2f422d33afc9f974f71a49dc
Currency and Exchange:
The official currency of Turkey is Turkish Lira (TL) which is divided into 100 kuruş (KR). There are several exchange offices all over the city which give better rates compared to airport prices. Moreover, there is a chance for online or by-card payments through MasterCard or Visa. Also, you can use ATM machines for exchanges in case you have the mentioned cards.
Electricity:
For Turkey there are two associated plug types, types C and F. Plug type C is the plug which has two round pins and plug type F is the plug which has two round pins with two earth clips on the side. Turkey operates on a 230V supply voltage and 50Hz.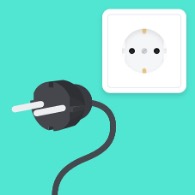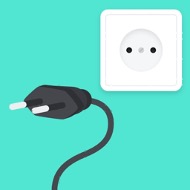 Public transportation:
Taxi
Taxi price is computed based on taxi meter in Turkey. The starting of the journey is from 9.8 Liras and after that about 6.3 Liras per kilometer for yellow taxis. Also, there are blue taxis with higher prices. Note that payment by credit card is available in most of the taxis but it is better to have cash.
You can take a taxi directly from the street. But we highly advise you to use BiTaksi app to see the distance and the price of your journey. If you take a taxi directly from the street please make sure that taximeter is open.
ISTANBUL CARD
The passengers must have a valid electronic ISTANBUL CARD before boarding. The cards can be bought in the İBB booths that can be found near the İBB stations. The price of a single ticket on a normal bus is 7.67 TL and for metrobus is 11.38 TL.
The passengers are obliged to validate the card without delay when boarding the vehicle. Any transfer to other vehicle implies the validation of a new ticket. You can use the ISTANBUL CARD to travel with the subway system.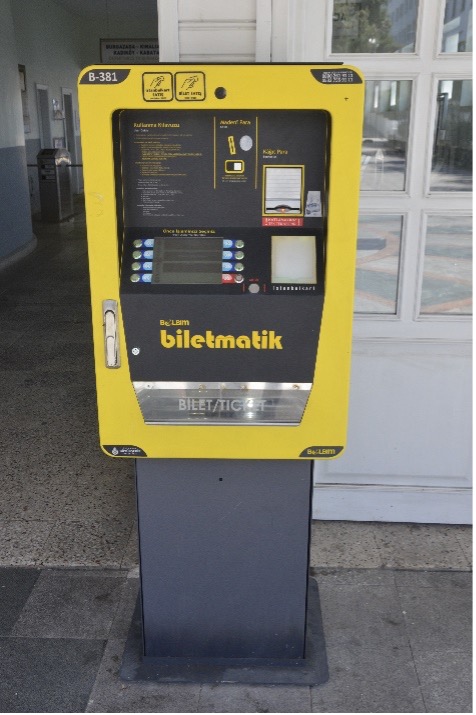 This device is called biletmatik. It is available in every metro station. From this device you can get yourself an Anonymous ISTANBULCARD. After you load money to this card (cash only), you can use it on public transport (buses, metro lines, ships). For a group one card is enough because more than one person can use the card.
Bus and Tramway
Website: https://ibb.istanbul/icerik/ulasim-hizmetleri
Metro
The metro system is the fastest way to travel in Istanbul. The center of the city is covered by several stations, which are set around 1-2 km from each other. It is notable that ISTANBUL CARD is also valid for metro travel.
look out for this sign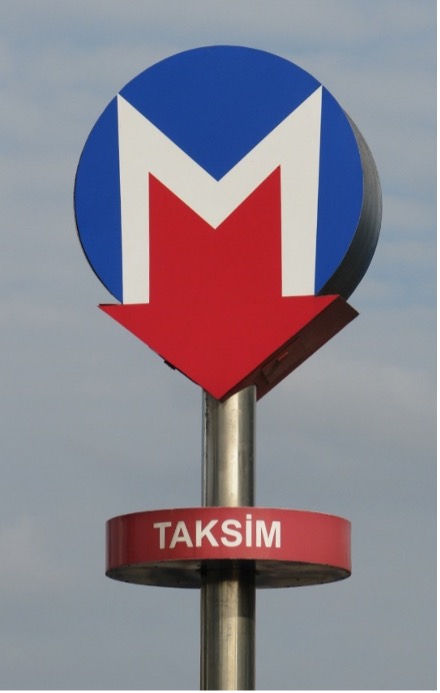 Istanbul Metro, Metrobus and Tramway map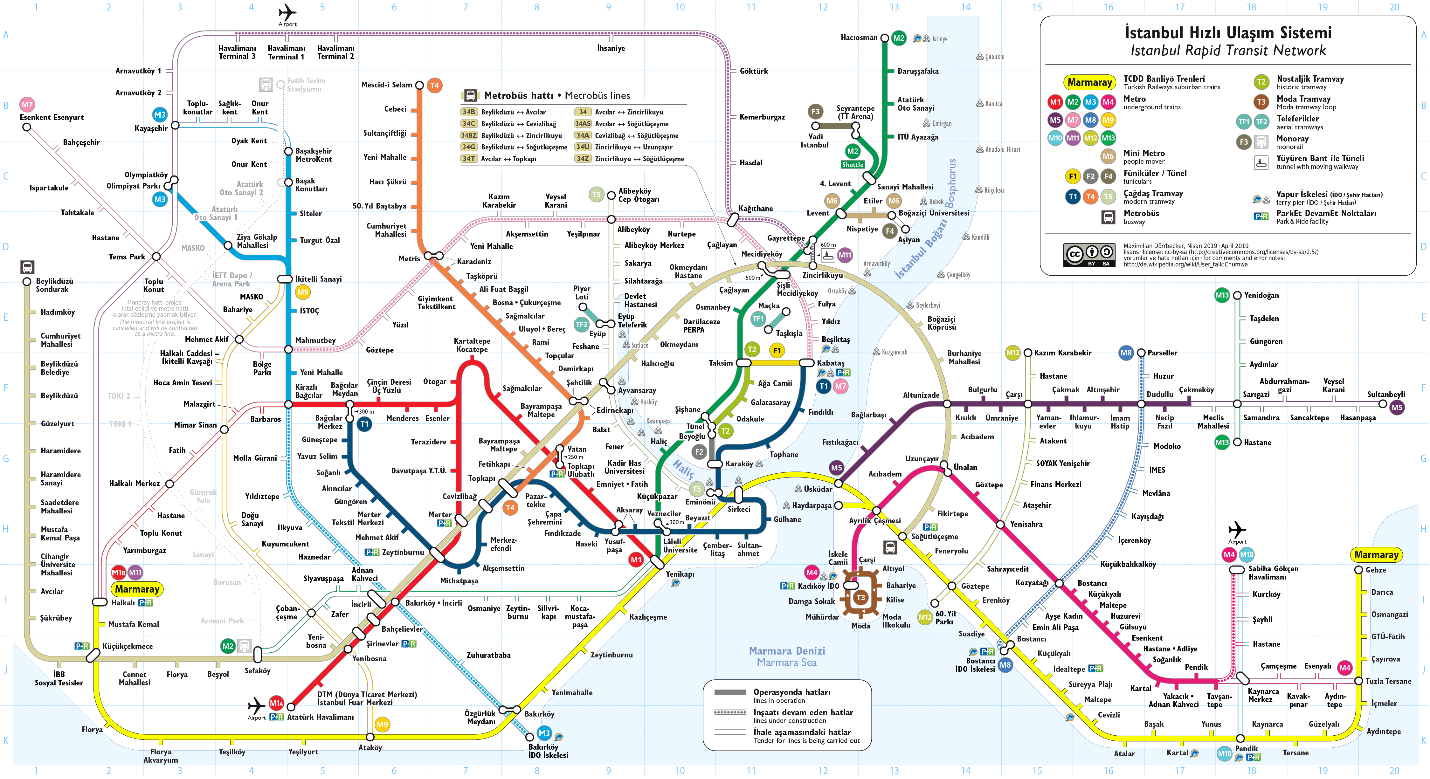 Transport from/to the airport:
The Istanbul airport is located at about 30 KM of the city center.
By taxi
The taxi price list from İstanbul New Airport and the several city center points can be reched by using the link given below:
https://www.istairport.com/en/passenger/transport/airport-transfers/taxi?locale=en
By bus
To travel to the airport and city center the buses called HAVAIST are available in different locations of the city. For the location of the stations and also the timing you can use the following link:
If you want to take the bus from the Istanbul Airport to the city, the bus stop is on floor -2. There is a kiosk/ machine where you can buy tickets, also the driver sells tickets (you can pay cash or using credit card). There are several bus stations to various locations in the city. For instance, to the famous Taksim Square the transportation cost by HavaIST is around 50-60 Liras.
Emergency medical care:
In case of emergency, you should call 112. If possible, you should ask a Turkish person to do this for you, because the operator might not speak fluent English. It is recommended to have a travel medical insurance.
GSM and internet connection:
The telecom companies with good coverage in Turkey are Turk Telekom, Vodafone and Turkcell. Prepaid SIM cards are available starting from 22 Euros. They can be bought at the airport (at the related branches) or in the city at various providers. The prepaid sims include several GBs of internet data and international minutes. Please, ask the seller to help you to activate the SIM.
Pharmacies
Pharmacies are available everywhere in Istanbul. You can buy pharmaceutical drugs without a doctor's prescription, including for stomach, flu, headache, and others. Note that only a few pharmacies that were announced before will be working during the weekend.
Tipping
Tipping is not compulsory in Turkey. However, good restaurant or taxi services may be rewarded by 5 to 10% of the bill.
Discover Istanbul
If you have some time and want to discover Istanbul, we recommend a few suggestions for you.
You can first start with trying Turkish food and desserts, some as follows:
Baklava
Dating back to the Ottoman Empire, baklava is one of the most iconic Turkish dishes and a must for anyone with a sweet tooth. This layered pastry is filled with nuts and covered in syrup and ground pistachios for an unforgettable Mediterranean dessert. You can find baklava in most bakeries and supermarkets, but it's best when freshly baked.
Şiş kebap
'Kebab' is an umbrella term that encompasses a variety of street eats, but the most famous is the skewered şiş kebap. Traditionally made of beef or lamb, today diners can choose from a wider selection of meat, fish, poultry and vegetarian options, grilled over charcoal and served on metal or wooden skewers.
Döner
The other famous kebab, the döner offers the same diversity in the choice of meat, which is seasoned with herbs and spices and cooked on a vertical, rotating spit. Fresh cuts are served in a bread wrap along with salad and garlic or spicy sauces.
Köfte
Turkish 'meatballs' come in all shapes and sizes, and can be eaten solo as street snacks, dipped in plain yoghurt or served with rice and salad. Different regions of Turkey have christened their own distinctive varieties, including Izgara Köfte, served with grilled peppers, rice and bread, and Çiğ Köfte, eaten raw.
Pide
Commonly known as 'Turkish pizza', like its Italian cousin, pide is a flat pastry base topped with cheese and assorted meat and vegetables, heated in a stone oven. The choice of toppings is practically limitless, making pide and its leaner counterpart is lahmacun.
Kumpir
A cheap and flexible street food staple in Istanbul's bustling Ortaköy district, kumpir is a crispy baked potato with your choice of creative fillings.
Meze
If you're having trouble choosing from the menu, get a crash course in a range of traditional delicacies with these cold appetizers. A typical meze includes about 20 items, from bean dishes and salads to dips and spreads, served with bread and drinks.
Künefe
Künefe is a crispy cheese-filled dessert made with kadayıf (kah-dah-YUF'), which is a traditional shredded wheat dessert with pistachio filling. Künefe is served hot out of the oven so the cheese is soft and stringy.
Mantı
Tiny meat-stuffed dumplings topped with three sauces: caramelized tomato sauce, brown butter sauce, and garlicky yogurt sauce.
İskender
İskender kebab is a Turkish dish that consists of sliced döner kebab meat topped with hot tomato sauce over pieces of pita bread and generously slathered butter and yogurt.
Sarma
Grape leaves are stuffed with a tasty meat and rice mixture, seasoned with warm spices and loaded with fresh herbs in the form of parsley, dill and mint.
İçli köfte (Stuffed Meatball)
A fried meatball that has been coated with a paste made of cracked wheat with meat filling inside.
Sütlaç (Rice pudding)
Rice pudding is a dish made from rice mixed with water or milk and other ingredients such as cinnamon, vanilla and raisins.
Börek
Börek is a filled pie made of a thin flaky dough such as filo with a variety of fillings, such as meat, cheese, spinach or potatoes.
Hünkar beğendi (Sultan's Delight)
For this classic Ottoman dish, chunks of stewed lamb are served on a bed of smoky, roasted pureed eggplants, thickened with cheese and a little milk, and topped with a tomato-based sauce.
Güllaç
Güllaç is a Turkish dessert made with milk, pomegranate and a special kind of pastry. It is consumed especially during Ramadan.
Güllaç is considered by some as being the origin of baklava. The similarities between the two desserts are many, such as the use of thin layers of dough and nuts in between. Güllaç dough is now prepared with corn starch and wheat flour, although originally it was made only with wheat starch. Güllaç contains walnuts between the layers that are put in milk.
Kazandibi
Kazandibi is a Turkish dessert and a type of caramelized milk pudding. It is developed in the kitchens of the Ottoman Palace and one of the most popular Turkish desserts today.
It is traditionally made by burning the bottom of tavuk göğsü dessert. A variant of kazandibi uses muhallebi instead.
Menemen
Menemen is a popular traditional Turkish dish which includes eggs, tomato, green peppers, and spices such as ground black and red pepper cooked in olive oil.
Menemen may be made with onions, but the addition of onions is often debated and is more common when menemen is eaten as a main dish, rather than at breakfast. The dish is similar to shakshouka.
Menemen is commonly eaten for breakfast and served with bread. Its name originates from a small town in Izmir Province.
Mıhlama
Kuymak, also known as Mıhlama, is a popular breakfast and brunch staple from Turkey's northern Black Sea region. It's a delicious blend of local cows' milk cheeses that are melted together with toasted coarsely ground cornmeal.
Beyti
Beyti kebab is a type of Turkish kebab where a tender and flavorful meat stuffing is encased in chewy flatbreads drizzled with melted butter, covered in tomato sauce and baked to perfection. It's served with big dollops of garlicky yogurt on the side to dip the slices of kebab in. Yogurt balances out the tomato sauce perfectly, makes the kebab extra creamy.
Also, you can visit some historical places such as:
Hagia Sophia Grand Mosque
Located in the Sultanahmet neighborhood, Hagia Sophia is a former church and museum, now a mosque. It is one of the world's greatest architectural works and accepted as the 8th wonder of the world, experience the history in the Roman, Byzantine, and Ottoman Empires. As it serves as a mosque now, entrance to Hagia Sophia is FREE of charge.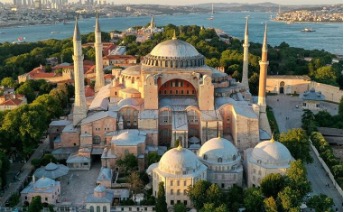 Topkapı Palace Museum
Located in the Sultanahmet neighborhood, Topkapı Palace is a magnificent oriental palace and one of world's richest museums that is situated on a triangular promontory dominating the Bosphorus and Golden Horn. It was the residence of the Ottoman Sultans from 15th century to mid-19th century. It has four courtyards, terraces with astonishing views, as well as precious collections, one of the top tourist attractions in the city.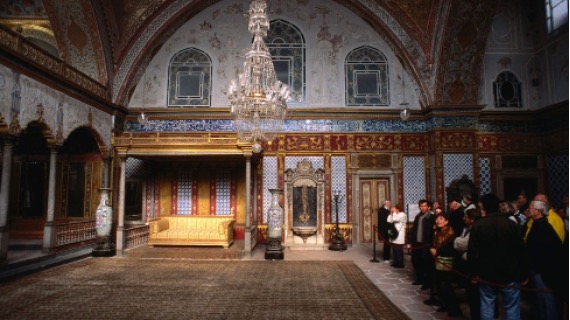 Süleymaniye Mosque
Süleymaniye Mosque is an Ottoman imperial mosque located on the Third Hill of Istanbul. It is the largest mosque in the city and one of the most famous sights of Istanbul.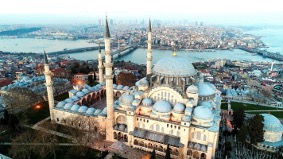 Gülhane Park
Gülhane Park is one of the largest public parks in Istanbul. It was once part of the outer garden of Topkapı Palace. It has been used as a public park since 1912. Extending from Topkapı Palace to the Bosphorus, it is a nice alternative for a walk and a coffee break when the weather is nice.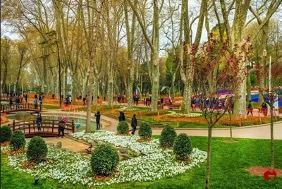 The Basilica Cistern (Yerebatan Sarnıcı)
One of the magnificent ancient buildings of İstanbul is the Basilica Cistern located in the southwest of Hagia Sofia. Constructed for Justinianus I, the Byzantium Emperor (527-565), this big underground water reservoir is called as "Yerebatan Cistern" among the public because of the underground marble columns. As there used to be a basilica in the place of the cistern, it is also called Basilica Cistern. The cistern is 140 m long, and 70 m wide, and covers a rectangular area as a giant structure. Accessible with 52-step staircase, the Cistern shelters 336 columns, each of which is 9 m high. Erected at 4.80 m intervals from one another the columns are composed of 12 rows, each has 28 columns.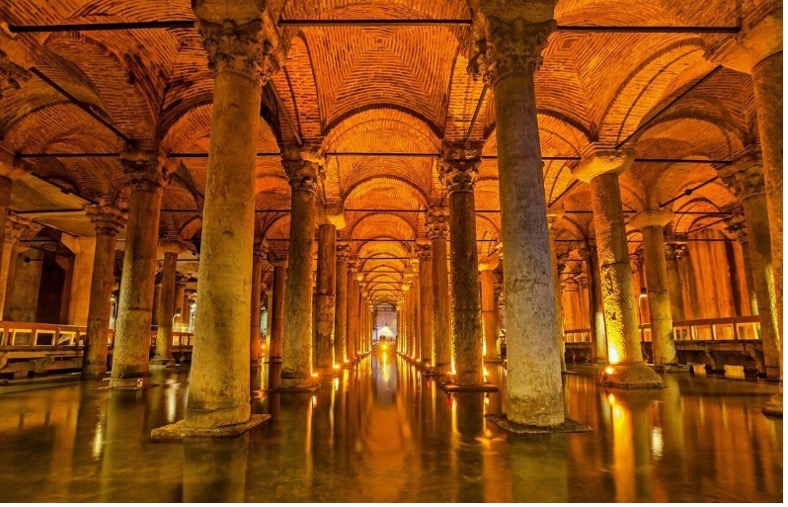 Grand Bazaar (Kapalı Çarşı)
The Grand Bazaar is one of the world's largest closed markets with more than 4,000 shops. It is renowned for its jewelry, pottery, spice, leather and carpet shops.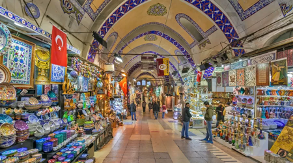 Galata Tower
The Galata Tower, or with the current official name Galata Kulesi Museum (Turkish: Galata Kulesi Müzesi), is a tower in the Beyoğlu district of Istanbul, Turkey. It is named after the quarter in which it's located, Galata. Built as a watchtower at the highest point of the Walls of Galata, the tower is now an exhibition space and museum, and one of the symbols of Beyoğlu and Istanbul.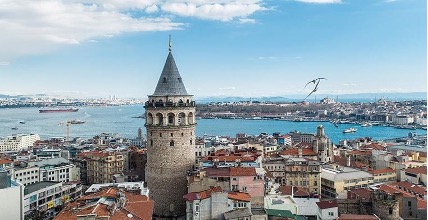 Blue Mosque (Sultanahmet Camii)
The Blue Mosque in Istanbul, also known by its official name, the Sultan Ahmed Mosque (Turkish: Sultan Ahmet Camii), is an Ottoman-era historical imperial mosque located in Istanbul, Turkey. A functioning mosque, it also attracts large numbers of tourist visitors. It was constructed between 1609 and 1616 during the rule of Ahmed I. Its Külliye contains Ahmed's tomb, a madrasah and a hospice. Hand-painted blue tiles adorn the mosque's interior walls, and at night the mosque is bathed in blue as lights frame the mosque's five main domes, six minarets and eight secondary domes. It sits next to the Hagia Sophia, the principal mosque of Istanbul until the Blue Mosque's construction and another popular tourist site. The Blue Mosque was included in the UNESCO World Heritage Site list in 1985 under the name of "Historic Areas of Istanbul".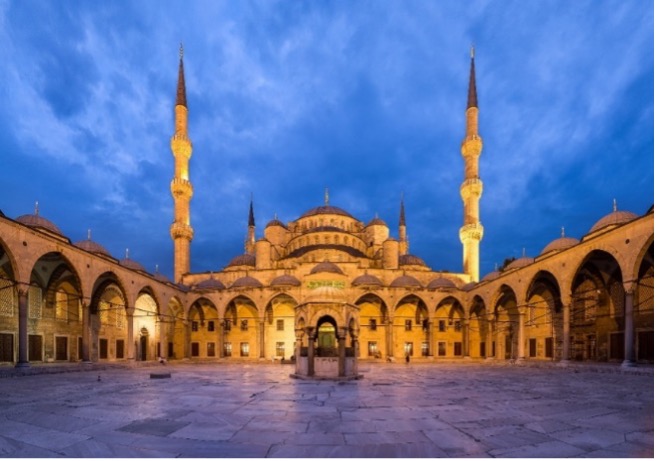 İstiklal Avenue
İstiklal Avenue (Turkish: İstiklal Caddesi; English: Independence Avenue) historically known as the Grand Avenue of Pera in the historic Beyoğlu (Pera) district, is an elegant 1.4 kilometres (0.87mi) pedestrian street and one of the most famous avenues in Istanbul, Turkey. It acquired its modern name after the declaration of the Republic on 29 October 1923, İstiklal (Independence) commemorating Turkey's triumph in its War of Independence.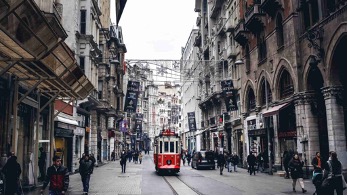 Pera Museum
Pera Museum is an art museum in the Tepebaşı quarter of the Beyoğlu (Pera) district in Istanbul. It has a particular focus on Orientalism in 19th-century art. The Pera Museum was founded by the Suna and İnan Kıraç Foundation in 2005. The museum is located in the historic building of the former Bristol Hotel, which was designed by architect Achille Manoussos and built in 1893. It was renovated between 2003 and 2005 by architect Sinan Genim, who preserved the facade of the building and transformed the interior into a modern and fully equipped museum.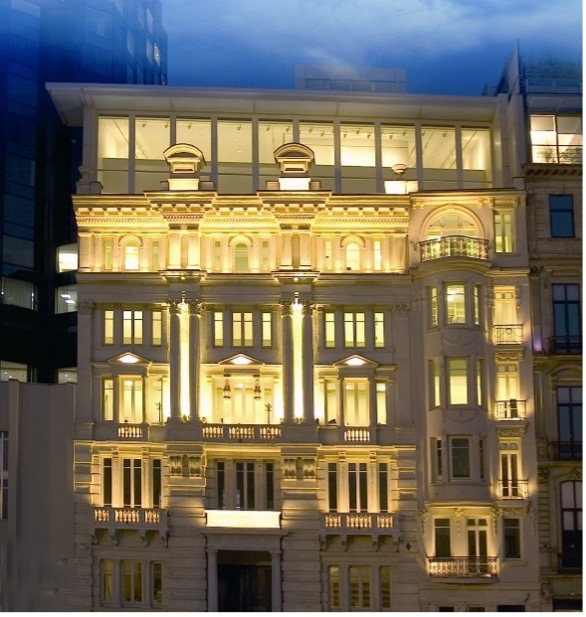 Çiçek Pasajı
Çiçek Pasajı (literally Flower Passage in Turkish), originally called the Cité de Péra, is a famous historic passage on İstiklal Avenue in the Beyoğlu district of Istanbul, Turkey. It connects İstiklal Avenue with Sahne Street and has a side entrance opening onto the Balık Pazarı (Fish Market).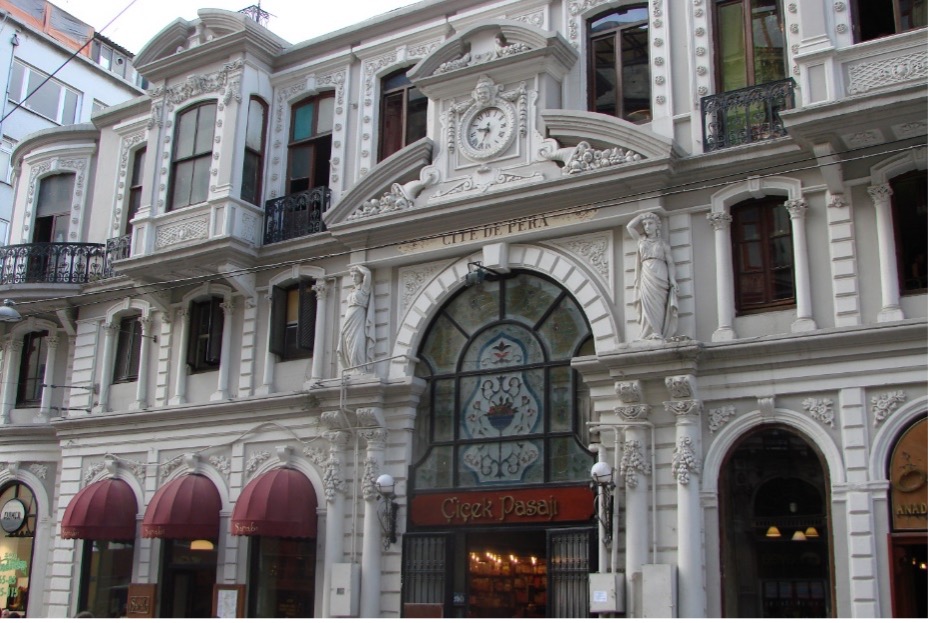 St. Anthony Catholic Church
Originally called Sant'Antonio di Padova, and known in Turkish as Saint Antoine Kilisesi or Saint Antuan Kilisesi, the Saint Antoine church on bustling Istiklal Caddesi is the largest Roman Catholic Church in Istanbul. It was built to serve the Italian community living in Istanbul. An imposing red brick building, it was originally built on this site in 1725, but was demolished in the early 20th century,in order to make way for a tramway. However the church was rebuilt by the architect, Giuliu Mongeri and completed in 1912, and stands as a fine example of the Italian neo-Gothic and Tuscan-Lombard styles.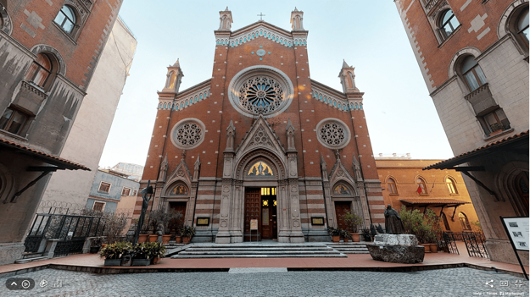 Rahmi M. Koç Müzesi
The Rahmi M. Koç Museum located at the heart of Old Istanbul, on the shores of the Golden Horn, spread over an area of 27,000 square metres is the one and only industrial museum in Turkey and a living social venue incorporating both entertainment and educational features.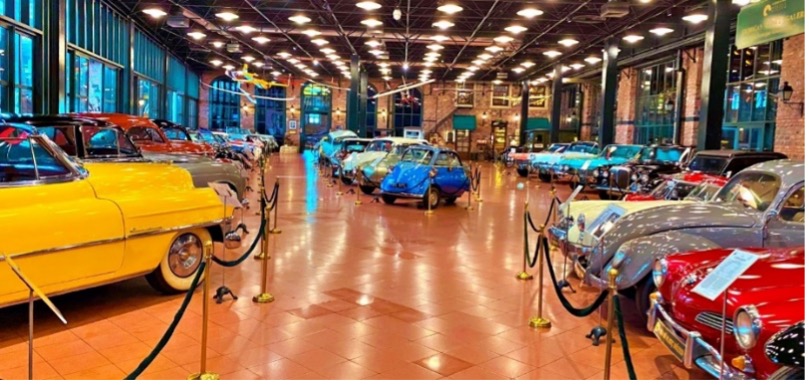 Kariye Müzesi (Chora Church)
The Kariye Museum was constructed as a church in the fifth century and then partially destroyed by an earthquake in the 12th century. The vibrant frescoes and mosaics that cover its walls were mostly created during its post-earthquake reconstruction. Though the frescoes were covered during its stint as an Ottoman mosque, they were uncovered and preserved when the building was converted into a museum in 1948.
Small-group and private tours often combine a visit to the Kariye Museum with other attractions around the Golden Horn, including Pierre Loti Hill, the Eyup neighborhood, the Ecumencial Orthodox Patriarchate, the Walls of Constantinople, and more.
Borusan Contemporary Modern Art Museum
Borusan Contemporary is a multi-platform program of exhibitions, events, educational activities, new commissions, and site specific installations, all rooted in the Borusan Contemporary Art Collection.
These activities are defined by their specific focus on media arts broadly defined, i.e. artists who work with time, light, technology, video, software and beyond. Most of the program takes place at the Haunted Mansion in Istanbul, and co-exists with the offices of Borusan Holding, in essence creating a unique museum within an office paradigm.
The entire building including the galleries, office space, café, Borusan ArtStore, and outdoor terraces with breathtaking views of the Bosphorus are open to the public on the weekends.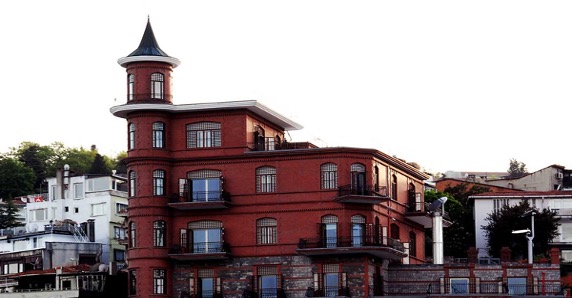 Emirgan Korusu
In the 19th century, Emirgan Park was owned by the Ottoman governor of Egypt and Sudan, who constructed three wooden pavilions within the park; these were restored in the 1970s. The Yellow Pavilion features traditional Ottoman architecture and lush interiors, the White Pavilion was constructed in a neoclassical style, and the Pink Pavilion is a popular venue for weddings.
Small-group and private tours can visit Emirgan Park. It is also a stop on hop-on hop-off Bosphorus sightseeing boat tours.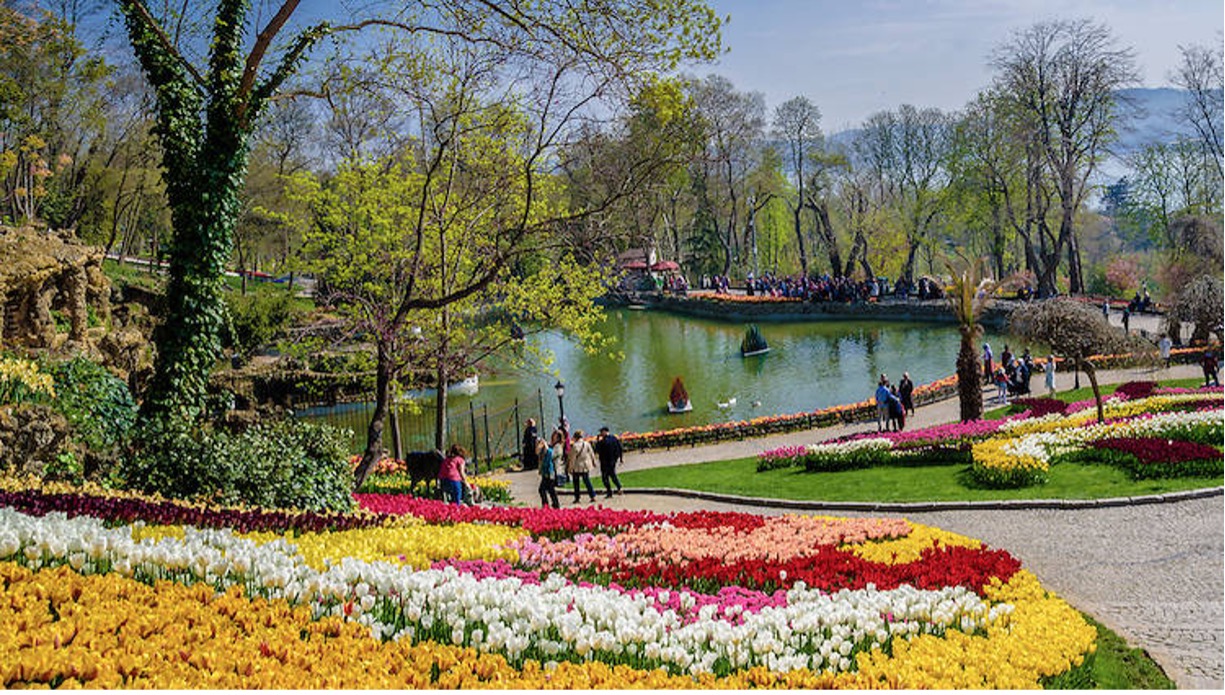 Sakıp Sabancı Müzesi (Atlı Köşk)
The museum of Sakip Sabanci was established in 2002 and welcomed the public first at the Atli Kosk in Emirgan, one of Istanbul's oldest residential areas on the Bosphorus. With a vast collection of paintings and calligraphic works, it is one of the biggest museums of Istanbul. All along the year, the museum hosts a variety of displays and galleries, which houses the works of many talented and original artists, important sculptors and painters.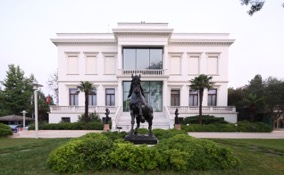 Beylerbeyi Sarayı
Described by some as a miniature Dolmabahce Palace but without the crowds, the Beylerbeyi Sarayı (Beylerbeyi Palace) was commissioned by Sultan Abdülaziz to act as an imperial summer residence. With 24 rooms, 6 halls, and a hamam, it would have been quite the summer home and was also used to entertain visiting dignitaries. The opulence of the white marble exterior (designed by architects Hagop Balyan and Sarkis Balyan and completed in 1865) is matched by the lavish interior, which features French clocks, Bohemian crystal chandeliers, and porcelain vases.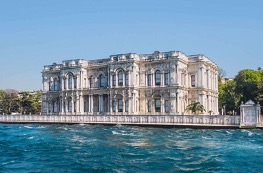 Anatolian fortress
Anadolu hisarı (English: Anatolian Castle), known historically as Güzelce Hisar (the Beauteous Castle) is a medieval Ottoman fortress located in Istanbul, Turkey on the Anatolian (Asian) side of the Bosporus. The complex is the oldest surviving Turkish architectural structure built in Istanbul, and further gives its name to the neighborhood around it in the city's Beykoz district.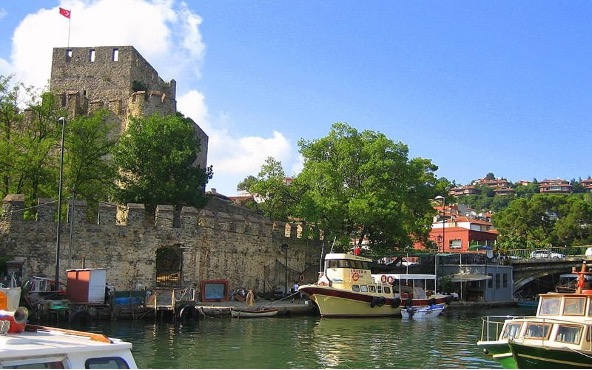 Rumeli fortress
Rumeli Castle (Rumeli Hisarı) is an Ottoman fortress dating to 1452. It was built by Ottoman sultan Mehmed II (Mehmed the Conqueror) in preparation for the conquest of Constantinople. The castle is situated on the shore of the Bosphorus Strait at its narrowest point with approximately 660 meters. It is just opposite of Anadolu Castle (Anadolu Hisarı) which is another Ottoman castle built-in 1394 by Bayezid I. Both Anadolu Castle and Rumeli Castle were built by Ottoman sultans in order to prevent military and economic aid to the Byzantine Empire coming from the north, Black Sea. Thus, the Bosphorus strait connects the Black Sea with the Marmara Sea.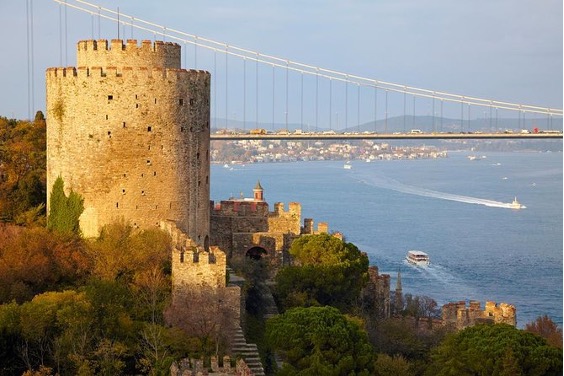 Eyüp Sultan Mosque
The Eyüp Sultan Mosque (Turkish: Eyüp Sultan Camii) is in the Eyüp district of Istanbul, outside the city walls and near the Golden Horn. On a much older site, the present building dates from the beginning of the 19th century. The mosque complex includes a mausoleum marking the spot where Ebu Eyüp el-Ansari (Abu Ayyub al-Ansari), the standard-bearer and companion of the Prophet Muhammad, is said to have been buried.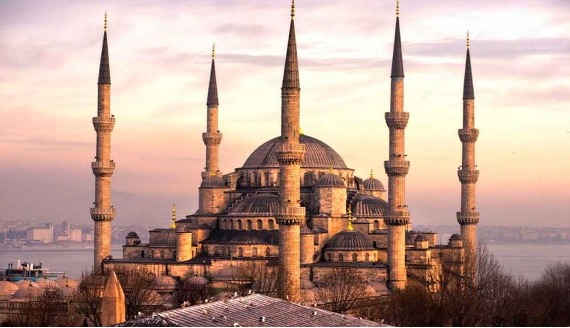 Pier Loti
Located in Eyup, district of Fatih on European side of Bosphrous, Istanbul. There is a tea house that has a perfect view of Golden horn from Eyup to Eminonu. It has a magnificent landscape; when you look from at the top of the hill, you will see dreamy location.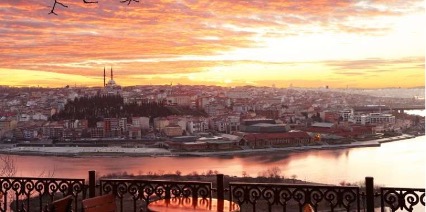 Beyazıt Square
Beyazıt Square (Turkish: Beyazıt Meydanı) lies to the north of Ordu Caddesi in the district of Fatih, Istanbul, Turkey. Officially named Freedom Square (Hürriyet Meydanı), it is more generally known as Beyazıt Square after the early Ottoman Bayezid II Mosque on one side. The square is the former site of the Forum of Theodosius (AKA Forum Tauri) built by Constantine the Great.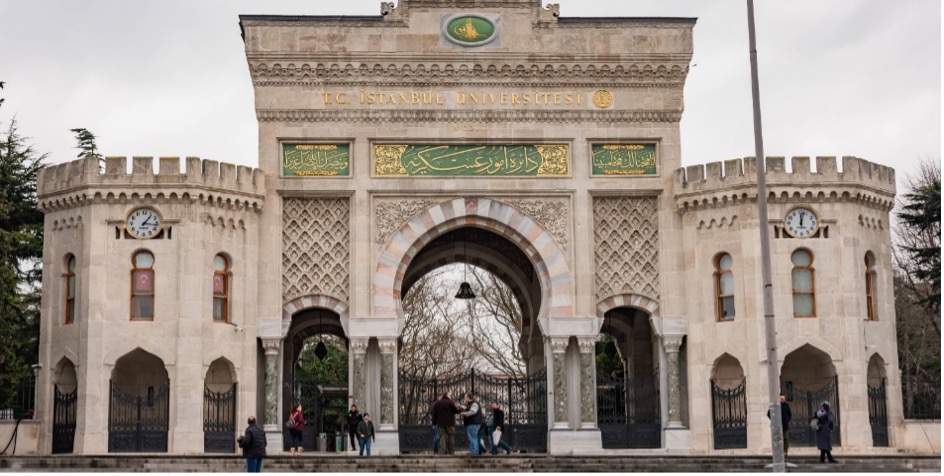 Panorama 1453 History Museum
This museum shows the conquering of the city of Constantinople, capital of the Byzantine Empire, by the troops of the Ottoman Sultan Mehmed the Conqueror on 29 May 1453. The museum is located close to the point where the Ottomans breached the walls. Its main exhibit is a 360° "panorama" painting, (also known as a Cyclorama) of the battlefield at the time the walls were breached, giving the visitor the impression they are standing in the middle of the battle. The painting is made and presented in such a way that the visitor appears to be at the centre of a huge space rather than a circle only 38m in diameter. Sound effects add to the illusion - there is the sound of guns firing, of soldiers shouting and a military band playing to urge on the troops.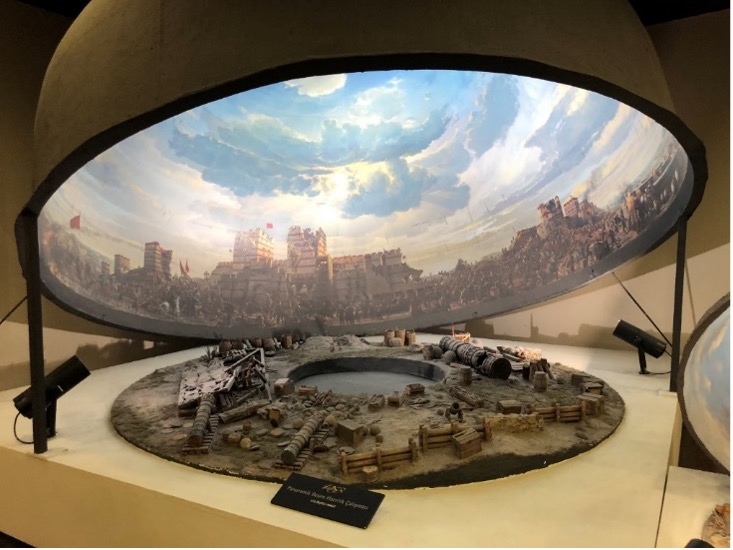 Ciragan Palace (Çırağan Sarayı)
Çırağan Palace Kempinski has been the playground of international jet-setters since 1991 with its 31 luxury suites and 310 sumptuous rooms nestled in a storied grand palace and an adjacent modern extension. The 19th-century furniture, exquisite handmade wool carpets, floor-to-ceiling windows and soaring columns give the palace a "1001 Nights" ambiance, while the well-manicured hotel gardens have proven to be the most sought-after place to "tie the knot" for decades. The hotel's luxury spa is an oasis of tranquillity in which a VIP Turkish hammam, Asian massage therapies and beauty treatments combine with verdant gardens and a giant waterfront pool heated at wintertime.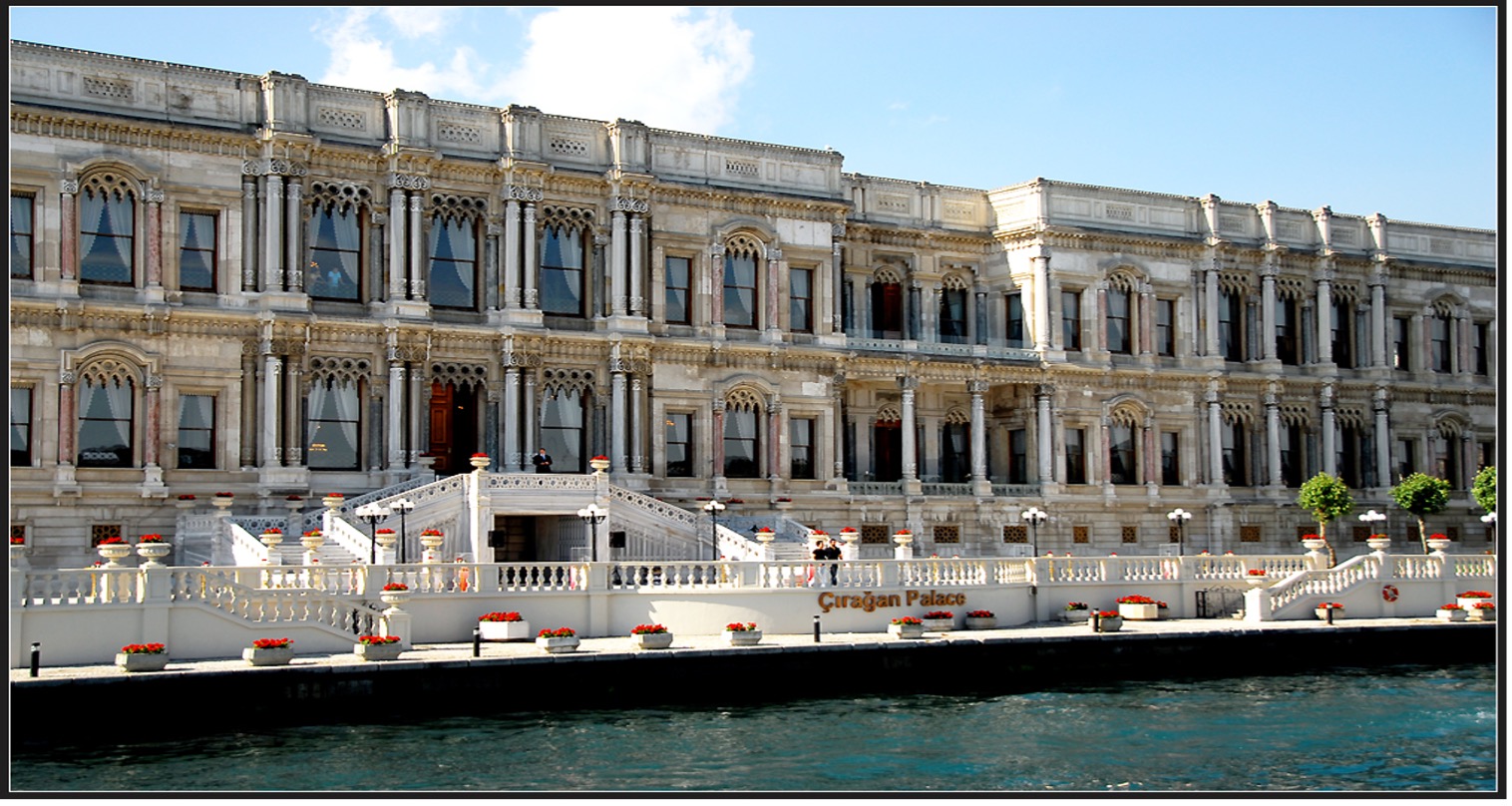 Ortaköy Mosque
Built on the sight of an 18th-century mosque (built by Mahmut Ağa, the son-in-law of Grand Vizier Ibrahim Pasha), the current building was completed in 1855, to serve as the Büyük Mecidiye Camii (Grand Imperial Mosque) to the Ottoman Sultan Abdülmecid. It was designed by an Armenian architect, Garabet Balyan.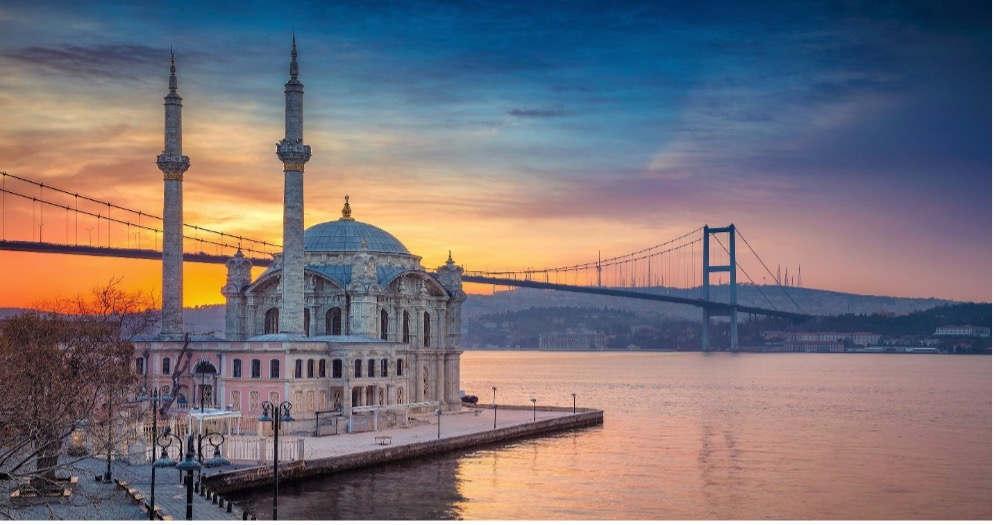 Çamlıca Tower
The tower, which is the tallest structure in Istanbul with a height of 587 meters above sea level, consists of a total of 49 floors, 4 below the ground and 45 above the ground. In addition to media and radio-TV broadcasting services, it also provides infrastructure services to wireless telecommunication operators.
Camlica Radio and Television Tower; It is a center of attraction that will contribute to Istanbul's economy and tourism with its gift shop, cafeteria, restaurant, viewing terraces with a unique view, and activity areas, with a capacity of approximately 4.5 million visitors per year.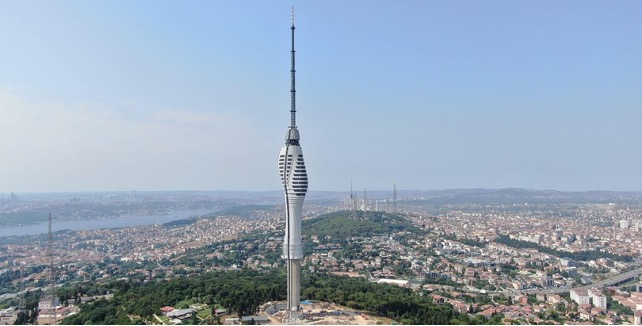 Prinkipo Greek Orthodox Orphanage (Büyükada)
The Prinkipo Greek Orphanage is a historic 20,000-square-meter wooden building on Büyükada, one of the nine Princes' Islands off the coast of Istanbul, Turkey, in the Sea of Marmara. It is considered the largest wooden building in Europe and second largest in the world.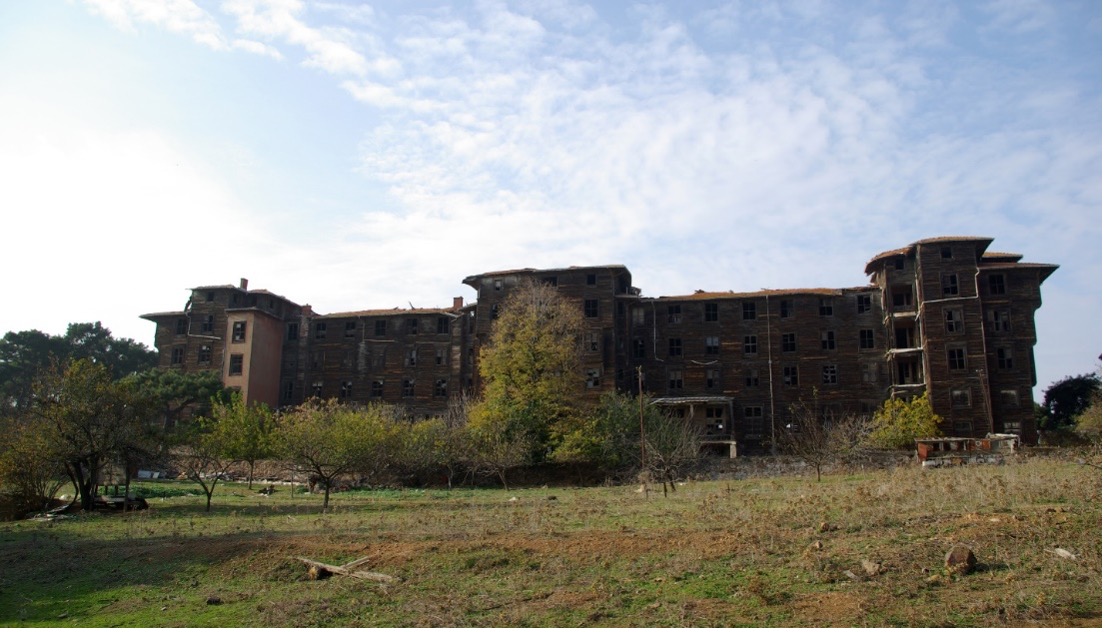 Museum of the Prince's Island (Büyükada)
It tells the story of the Islands from the geological formation of the Islands to the present day, displaying hundreds of objects and utilising twenty thousand Ottoman archival documents, six thousand digital photographs, hundreds of documentary films, documentation and filming of today's Islands, archival records of public institutions of the Islands, temporary and permanent donations of the Islanders.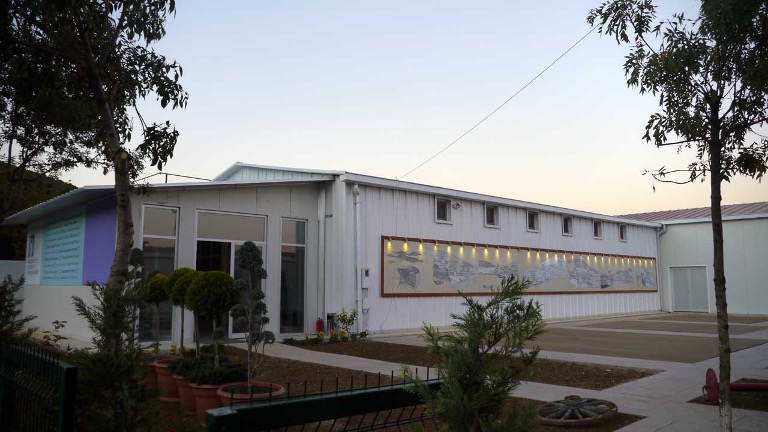 We wish you a pleasant stay in Istanbul.
Contact us
UPEC 2022 Secretariat
Istanbul Technical University
Department of Electrical Engineering
34469 Maslak-Istanbul TURKEY
Email: upec2022@khas.edu.tr